COMBAT TRACKING

(MANTRACKING)
A person skilled in tracking can consider himself as having reached the pinnacle of bushcraft.
Lt. Col. Ron Reid-Daly
Combat tracking is the art of being able to follow and hunt down a man by following its path and signs left behind.
How is combat tracking / mantracking different from tracking animals? Animals do not conceal their tracks and have set characteristics, but the enemy is cunning and skillful and is capable of concealing his tracks.
The art of tracking is not new. The tactical employment of trackers is not new either. Tracker were used in Malayan, Kenya, Cyprus, Borneo, Vietnam and yes Rhodesia to name just a few.
Trackers prove very successful because they were able to pass back valuable information such as strength, speed, and other pertinent information required to successfully bring the fight to their foe and destroy.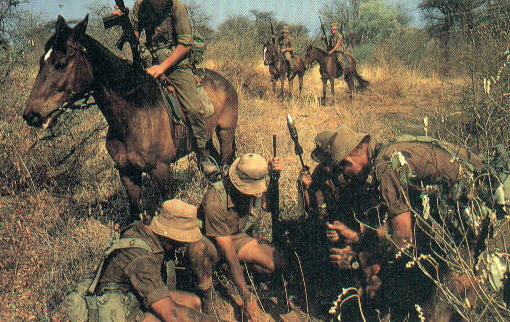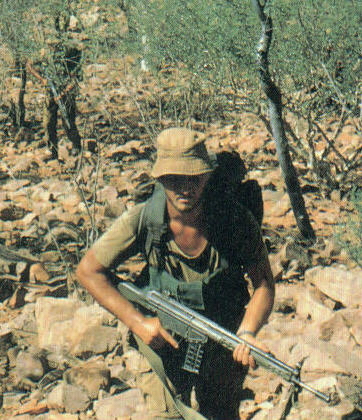 5 POINTS FOR SUCCESSFUL COMBAT TRACKING
Don't move so quickly that you overlook telltale signs.

Learn to use your sense of smell as well as your sight and hearing.

Don't just observe the tracks: interpret what they mean.

Get to know your enemy: study the terrorists' operating procedures, habits and equipment.

Be persistent: don't lose the will to win when you lose the spoor/trail. Try to find it again.
THE RULES OF TRACKING
Tracker sets the pace.
Record the start point.
Always know your position.
Confirm on aerial spoor.
Keep in visual contact.
Identify the correct tracks.
Never walk on ground spoor.
Get into the quarry's mind.
NEVER GO BEYOND THE LAST KNOWN SPOOR
David Scott-Donelan