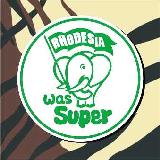 DEDICATION
This site is a tribute to the brave men of the Selous Scouts, who paid the ultimate sacrifice and to three gentlemen who made the Selous Scouts possible.
Frederick Courteney Selous - For his famous name and honor, for which the Selous Scouts would have not been known. Frederick was the best remembered African hunter, a cult hero. A noted marksman, incredible hunter and bushman. In his sixties he was commissioned into the army as lieutenant, were on a later operation was killed by a stray bullet to the head killing him. He was buried were he fell in the African bush, he loved so much.

Ron Reid-Daly - For making, molding and pushing a concept for such a unorthodox organization, that became the most feared counter-insurgency unit on the African continent, The Selous Scouts. Para Badge number 001 and 527.

David Scott-Donelan - A original member of the Tracker Combat Unit (TCU), that was absorbed by the Selous Scout. He served as the Officer Commanding Training Group which included the Tracking and Bush Warfare School, the dreaded Wafa Wafa, on Lake Kariba. This is more of a personnel thanks for keeping one of the skills of the scouts alive and well. The dying and lost art of mantracking, this was a major skill used by the scouts even if it was just a cover for black ops. Para Badge number 348.
This poem, said to have been written by one Sidney I. Lassman, is one of the few poems written about the Regiment and is included in tribute to the Selous Scouts who didn't make it.

"The Selous Scouts"
I used to sit by the water's edge & watch the campfire glow
& I'd listen to the night-birds cry & feel the breezes blow.
My belly full of the meat I'd shot, I'd sit for hours & muse
As the moon came up & the shadows changed to many different hues.

I used to roam through this country wide in search of game so fleet
& I'd listen to the lions roar as they too searched for meat.
I'd make my camp on the grassy plain or in the mountains tall
& I'd friends at every farm & store & every native kraal.

But now when I near a river's edge or roam this country wide
I've a lot of men to back me, & I think of them with pride.
They're a scruffy lot to look at, but they've a tracker's skill;
They're damned fine men in a follow-up, & damned good at a kill.

The Scouts they're called, & well-named, too, for the man whose name they bear.
Was the greatest hunter in this land, & these men fear no dare!
For the game they hunt is vermin that would pillage, plunder and maim.
& they do their job efficiently, with never thought of fame!