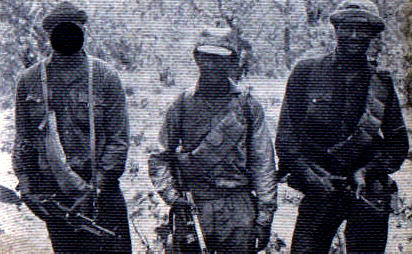 PSEUDO-TERRORIST OPERATION
There were three particular skills that made the Scouts so special. As stated through out this site. They were expert trackers and masters of survival / bushcraft, lastly they were pseudo specialist. The early stated two skills were basically for there cover story of primarily being a combat tracking unit and not a counter guerrilla / insurgency force, trained to look, act, operate and fight like a terrorist cell. The Selous Scouts used this technique to great success during their short history. In the articles below you will read the highlights of their mastery of pseudo operations.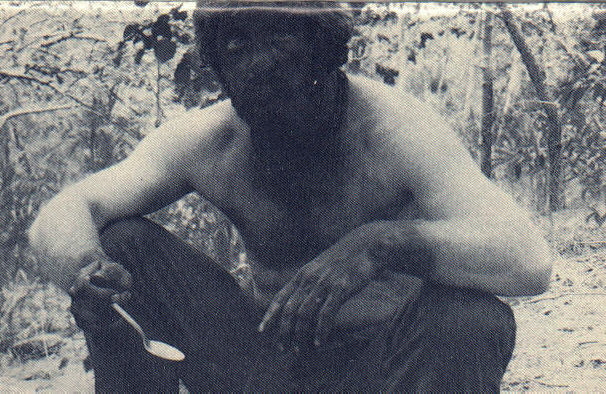 PSEUDO OPERATIONS
By T. A. Lettieri
What are pseudo operations? Simply in a military scenario it is to perpetrate or pretend to be someone or something you are not, to sham or fake out an opponent in thinking you are one of there own in order to attain a decisive tactical advantage or surprise over the opponent you our impersonating.
Pseudo operations are not new. It is standard operation for most law enforcement agencies the world over, in police jargon it is known as a 'sting' operation. Pseudo techniques were used successfully by MAC-V-SOG in Vietnam, The British SAS in Malaya, and by the Rhodesians to name but a few.
During Rhodesia's war against insurgents, military authorities within the Rhodesian Security Forces realized the need for accurate ground truth in a time sensitive nature. With that in mind a secret unit was devised to acquire this information.
The unit was the Selous Scouts, comprised of intelligence experts from the police and military, soldiers, and turned terrorist / guerrillas. Eventually this small unit of scout trackers turned pseudo terrorists expanded to a formidable counter-insurgency force of close to 1000 operators.
They used stealth, guile and subterfuge during active ground reconnaissance to obtain current intelligence and ground truth on terrorist infiltration and exfiltration routes, feeding and staging areas, arms caches, base camps, and support networks. Within the Scouts members were fluent in the native languages of Rhodesia (Shona being the most common native tongue) and understood the people, costumes and culture. The use of the turned or captured terrorist / guerrilla was the final touch giving the pseudo team its credibility to look, act, and operate as a terrorist cell, with the information gleaned from the turned terrorist.
These pseudo teams then infiltrated the insurgency infraction with such success that so much information began filtering through the intelligence system that special operation were planned with this information to counter the growing insurgency threat to the state. Which made way for the Scouts to conduct some of its own independent direct action missions.
The conduct of pseudo operations by the Selous Scouts proved so successful that by the end of the war in 1980 they were accredited with 70% of all terrorist killed or captured.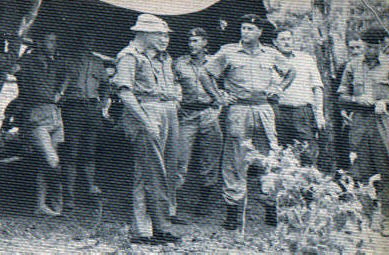 The first attempt in Rhodesia to evaluate the pseudo concept as a weapon against terrorism took place in October 1966.